Turntable vertical injection molding machine
Clamping force: 45T-500T Injection weight: 35g~850g Vertical four-column clamping, vertical injection It is convenient for molding plastic products with inserts. - The design of the upper mold and the double lower mold turntable, after the turntable is rotated out of the clamping area; Take the product and place the insert for synchronous clamping injection. Effectively improve production efficiency, flexibility and safety;
---
Turntable vertical injection molding machine
Clamping force: 45T-500T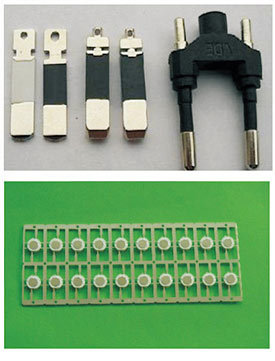 Injection weight: 35g~850g
Vertical four-column clamping, vertical injection
It is convenient for molding plastic products with inserts.
- The design of the upper mold and the double lower mold turntable, after the turntable is rotated out of the clamping area;
Take the product and place the insert for synchronous clamping injection.
Effectively improve production efficiency, flexibility and safety;
Solve the problem that two skateboarders need to be operated by two people; realize single-person operation.Servo motor series can be selected according to customer needs, and the actual energy saving is 50% to 70%.
---